About Us
Our academy is one of the oldest and most respected Kung Fu Martial Arts training centres in Sydney. Our classes consist of a variety of traditional Gong Fu, as well as Wu Shu, Street Combat, Weaponry and much more. Our teachers are internationally recognised and respected and our students attend classes from all over Sydney, so whether you are in the Castle Hill area, or elsewhere in Sydney.
Shi Fu Teja A. Jaensch
The current head instructor of the Kung Fu Academy (KFA). He started his training in Kung Fu at age 12 under the guidance of Si Gong Keith Blackburn.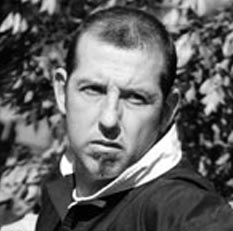 Lao Shi Craig Savell
Lao Shi Craig started training at the Academy in 1999 under the tutelage of Si Gong Keith,and subsequently trained with Shifu Teja, Sifu Sean and Sifu Monte.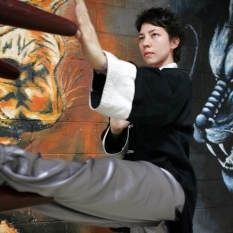 Shi Fu Sarah Arratoon
Shi Fu Sarah joined the Academy in 2004 and began her martial arts journey as a quiet, unnoticeable, really rather sweet girl. Through her love for training, Shi Fu Sarah attained her Black Sash in August 2008.
Kung Fu Academy has been featured in