Book in for your FREE TRIAL WEEK!
New to Kung Fu?
Wanting a different kind of fitness?
Unsure if Kung Fu is right for you or your child?
We offer you the chance to find what classes suit you with the luxury of experiencing a full week of free classes.
Train, for free, as many times, in as many classes, as you like, for an entire week!
Secure your free trial week today
We offer Peewees and Kids Kung Fu classes
Peewees ages 5-11
Kids ages 12-16
Check out our
timetable
to view our extensive options of classes throughout the week.
We are the oldest established and longest running Kung Fu martial arts academy in the Castle Hill district

Ours is a purpose built academy dedicated to helping you and your child achieve fitness with a purpose.
Our staff of instructors have all once been student white sashes here and have excelled through the ranks to be invited to teach their own classes.

Come and learn Kung Fu, gain new found friendships, get fit, and achieve goals at the Kung Fu Academy!
Call us today on (02) 9899 9758
About Us
Our academy is one of the oldest and most respected Kung Fu Martial Arts training centres in Sydney. Our classes consist of a variety of traditional Gong Fu, as well as Wu Shu, Street Combat, Weaponry and much more. Our teachers are internationally recognised and respected and our students attend classes from all over Sydney, so whether you are in the Castle Hill area, or elsewhere in Sydney.
Shi Fu Teja A. Jaensch
Shi Fu Teja started his training in Kung Fu at age 12 under the guidance of Si Gong Keith Blackburn, and was a senior administrator of the school from 2006 to 2020.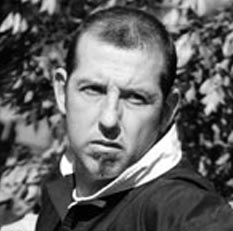 Lao Shi Craig Savell
Lao Shi Craig started training at the Academy in 1999 under the tutelage of Si Gong Keith,and subsequently trained with Shifu Teja, Sifu Sean and Sifu Monte.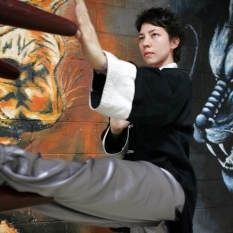 Shi Fu Sarah Arratoon
Shi Fu Sarah joined the Academy in 2004. Through her love for training, Shi Fu Sarah attained her Black Sash in August 2008, her Red Sash in 2018, and became the official school administrator in 2020.
Kung Fu Academy has been featured in